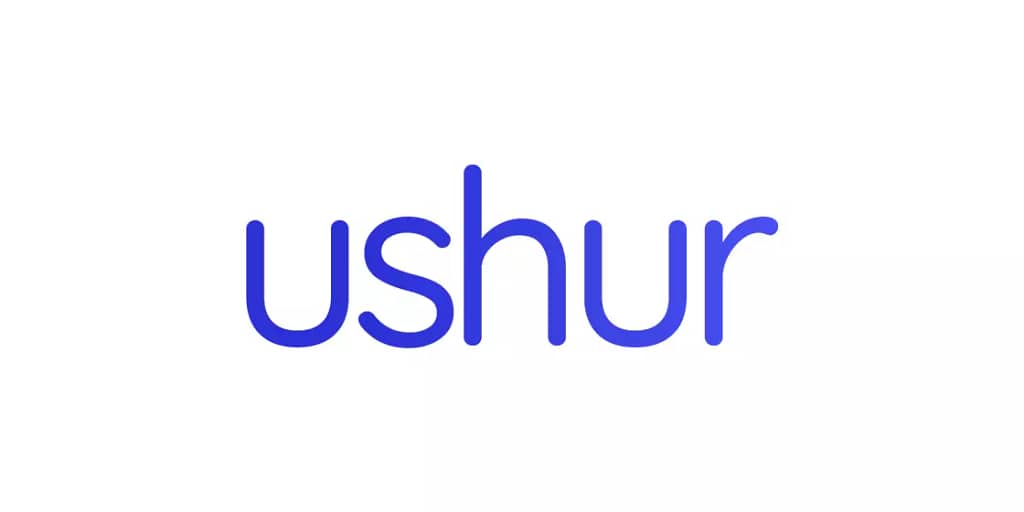 There exists a core framework that I have been using for years before making an investment decision – relying on what I call the three T's and the M – Team, Technology, Traction and Market. But it's the nuance around those key criteria that is often missed and simply not discussed enough by investors and entrepreneurs alike. That is the story of the Ushur investment by Iron Pillar. Over the years, I have also come to the realization that much of the venture business is about sheer luck, both in terms of initial investment and the eventual outcome. There are often too many in the entrepreneurship and investment business, willing to take credit or place the blame for good or bad investment outcomes, respectively. But luck definitely played a role in Iron Pillar discovering Ushur, which eventually led to our investment.
Let's begin with the initial connection. Back in April 2020, I was asked to moderate a panel on digital health by the MIT club of Northern California. A last-minute cancellation by a well-known VC on the panel led to a replacement. While not an MIT alum, Sebastian Caliri (a Yale grad) from 8VC stepped in and did a fantastic job. I followed up with Sebastian post the event to get to know 8VC better and discuss potential future collaboration. That interaction, in turn, led to an introductory call with Bhaskar "BG" Ghosh, another 8VC partner. The thesis for Iron Pillar Fund II is to invest in cloud-enabled SaaS businesses developing world class products for the global markets, but by leveraging software development and engineering from India. During that conversation, BG mentioned Ushur as a possibility and eventually connected me with Simha Sadasiva, co-founder and CEO of Ushur.
While the connection to the team might have been pure serendipity, the conviction on the part of the Iron Pillar team continued to strengthen as we engaged with the team. Ushur is a technology startup at the intersection of several key trends that has created a significant tailwind for the company, not despite, but due to the pandemic. The combination of cloud, conversational AI, and no-code delivery architecture is a powerful trifecta for Ushur, with an initial focus on the insurance and financial services industry that is ripe for digital transformation.
One of my personal drivers when it comes to investing is to put myself in the shoes of the customer as much as possible. And when it comes to dealing with insurance providers, I have had my fair share of frustration, whether it's being put on hold for a long time or waiting forever to receive a response to an email query. Ushur's omni-channel intelligent automation offering through their real-time email triage, call-deflection through their no-code "invisible app" and more is precisely what the financial services industry needs. All this leads to higher productivity, efficiency, customer engagement, resolution and eventual customer delight and retention. It's no surprise, therefore, that leading companies around the world including Unum, Tower Insurance, Cigna and Irish Life have embraced Ushur and expanded their engagement with the company over time.
The investment business is first and foremost about people. As such, it helped that Simha and I had many common connections. Pankaj Patel, former CTO of Cisco, who is on the Board of Ushur, is also on the Board of another Iron Pillar portfolio company, Uniphore. He has seen, first-hand the quantifiable value driven for Uniphore by Iron Pillar. Sridhar Chandrashekar, former GM of ServiceNow's cloud business, an existing angel investor in Ushur, is also an angel in CoreStack, another Iron Pillar portfolio company. I knew Simha and Henry's former colleagues from Veraz, who provided glowing references. And finally, having marquis co-investors including 8VC, Third Point Ventures, and Aflac Ventures made the investment even more compelling. But in typical Mohanjit fashion, this was not a straightforward investment process. Iron Pillar entered the conversation with Ushur fairly late in the game, as the company was moving towards a formal close of its Series B. The Iron Pillar team was determined to demonstrate the value that we would bring to the company. We indeed delivered on that promise, convincing the management, existing investors and the Series B lead investor, Rob Schwartz from Third Point Ventures. We wanted Simha and team to focus on their formal Series B close, rather than delay or derail the process. In parallel, however, we continued to work with the company both in terms of global customer connections and also on the easiest way to structure our investment in the company. It was fantastic to have Aflac Ventures join us as part of the Series B extension as an additional vote of confidence from an Ushur customer.
The pandemic has created a massive disruption, no doubt, but also created a phenomenal market push and pull that, if leveraged appropriately, can truly catapult companies like Ushur. Market push is driven by enterprises realizing the absolute need for technology led transformation. For Ushur, market pull is being driven by consumers inundating insurance companies with queries, engaging completely online and expecting bespoke responses in near real-time. This has created the perfect storm for a company like Ushur.
The Iron Pillar team is thrilled to have partnered with an incredible team and investors, going after a massive market with a unique solution being validated by global enterprises and recognized by industry organizations. Serendipity definitely played a role here as well, thanks to Sebastian Caliri stepping in to fill a void on the panel back in April that eventually led to this remarkable milestone for me and Iron Pillar. Upward and onward!!!