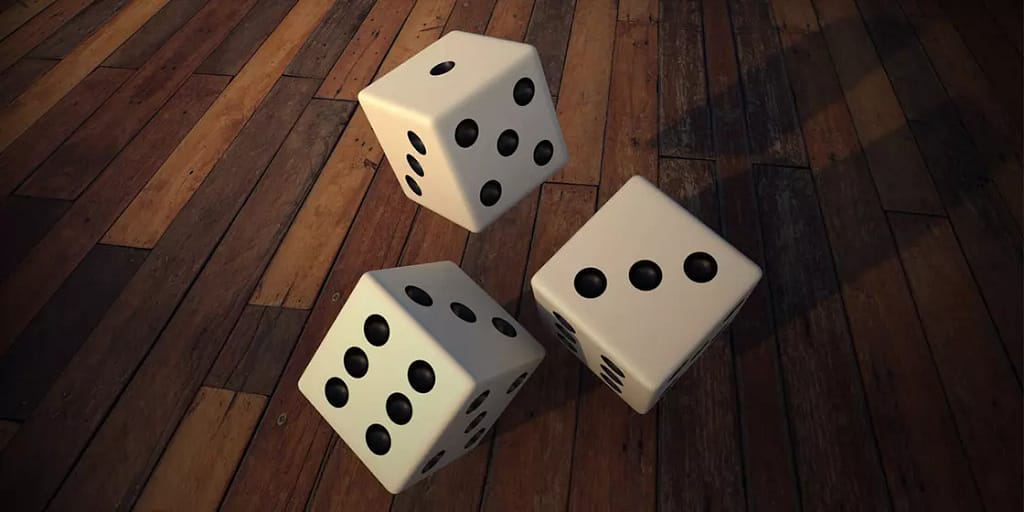 Years ago, my wife ran a couple of restaurants in the Bay Area. While the endeavors were intellectually stimulating and truly "character building", they were financially suboptimal (to put it mildly). There were several lessons learned as we picked up the pieces from the failed ventures and did the post-mortem analysis. Not surprisingly, in at least one case, location had a big part to play in the eventual outcome. Note to self: do not set up a low volume, low AOV (Average Order Value) restaurant in one of the most expensive commercial real estate markets in the USJ There is a deeper story there which I will get into at a different time. But the idea of location is not applicable only in the restaurant industry. It is equally relevant in the startup world. As usual let me "splain…"
About twenty years ago, I was at Garage.com, a boutique Silicon Valley investment bank founded by Guy Kawasaki, helping first-time tech entrepreneurs raise capital. We were receiving between 25 and 50 business plans per day!!! That database, by the way, represents the largest collection of business plans written between 1998 and 2001 (officially known as the era of the dot com bubble). A professor at University of Maryland researched the topic and verified that data point, by the way. During that stint, as my colleagues and I sifted through dozens of plans every day, there were some that stuck out in my mind for one reason or another. My favorite name for a company, for example, was "butterchicken.com". If the original founder(s) happen to read this, I would love to reconnect after a couple of decades. Obviously the team was from IndiaJ Another one, (relevant to the topic of this blog) was called Tarazoo.com (Tarazoo means a "scale (noun)" in Arabic). The business model for Tarazoo was eBay, a peer-to-peer online marketplace relatively early in the Internet era. The company was based in India where the underlying fundamentals for a business like Tarazoo were simply not in place at the time. The company was founded around the same time as eBay but was struggling to gain any traction. The point of the preceding example is an obvious one – ideation, even first-mover ideation by itself does not guarantee success. Execution is key, but part of that execution is the location or nexus of the business and the team. Even today, where scalable technology infrastructure has been democratized, it is imperative for startups to have a presence close their key partners and customers (especially initial evangelist customers). An example from my personal investment experience is a company called Attero, an e-waste and lithium-ion battery recycling company based out of Delhi. While the company has been recognized by the World Economic Forum, NASA, and the late Indian President, A.P.J. Abdul Kalam among others, it has not been able to scale to the extent it should have, given the size of the global market. A big reason, in my opinion, is the fact that the company does not have a presence in the US, the largest e-waste market in the world. With a point of presence in the US, Attero, in my humble opinion, would have been on a different planet, in terms of investor interest, and execution capability with world-class senior management and overall scale.
Having mentioned the above, many companies, especially enterprise software companies emerging from India today have realized the need for customer proximity early on in their life cycles. As such, these companies set up a front-end infrastructure with the CEO as well as sales and marketing machinery in the US, Europe or wherever their core market happens to be.
I have also spoken and written about the democratization of capital, and startups from different parts of the world becoming world-class industry leaders. Companies like UIPath, Atlassian, Inmobi, and Freshworks come to mind. But the reality is that to be able to strike the right partnerships, get the right Silicon Valley investors on board and most importantly, acquire marquis customers, companies often have to be evangelical and establish a presence inside the relevant ecosystems. While some companies can pull off success and scale without being in physical proximity to their customers, it is extremely rare, at least in the traditional enterprise sales realm.
Let's switch to another variable that is critical in any business, and especially true for startups – Timing: a finite window of opportunity when the stars align for the product push and the customer pull. One can be too early or too late to the market and miss the crucial inflections or foundational pillars necessary or at least helpful in creating a successful venture. I definitely speak form experience here. Early in my investing career, I made a bet on a company called Kaboodle, which was a leader in what was then called "the social bookmarking" space. I call it Pinterest 1.0. While Kaboodle was a fairly successful outcome (with a sale to Hearst), it was not a Pinterest. A web centric play like Kaboodle pales in comparison with a social phenomenon like Pinterest riding the mobile tsunami in terms of feature/functionality, virality and scale. I have the distinct pleasure of being at the receiving side of bad timing on both sides of the planet. In India, I was on the board of mChek, the leading mobile payments company which was part of the 1.0 fin-tech wave in the country. Regulatory change in the late 2000's created friction in the consumer workflow and led to a significant downward spiral for that company and others in the space at that time. This was before the smart phone and app revolutions as well as any semblance of normalcy on the policy and regulatory fronts. Bottom line: Great idea, solid technology, good team but bad timing.
Early mover is a double-edged sword, especially if a company is blazing new trails. Friendster and Myspace comparison with Facebook is an obvious example in that context. Timing and team are co-mingled, especially when one talks about emerging markets. Think about it…When the first tech startups got going in India, the founding teams typically were either spin-outs from large incumbent players, or young folks who had returned from stints in the US, Europe or elsewhere. As some of those companies started to scale, finding additional bench strength at the Director and VP level or even at some of the SVP level positions was extremely difficult. There simply wasn't a pool of scaled startups in India from where one could recruit that talent. As a result, often, corporate executives were brought in to scale startups after the initial product-market fit, with a complete mismatch in DNA, culture etc. While those corporate executives may have scaled businesses from $100M to $300M or even $500M within their large enterprises, taking a company from $1M or $10M to a $100M is completely different and was unnatural for these "professional managers" who could not adapt to scaling startups and dealing with very different growing pains than they might have been familiar with in a large corporate context. Now, however, with 10-15 years of operational history around entrepreneurial innovation in India, there are plenty of senior technology and management executives who have gone through the journey of successfully scaling startups in India. As such, every subsequent wave of startups in India is achieving greater heights, both in terms of quantity and quality. Success begets success is a phrase I often use, and it's true. The same trajectory will play out in Latin America, Africa and other emerging economies over the coming decades.
It was the hockey great Wayne Gretzky who once said "I don't go where the puck is, but where the puck will be". Startups are like ice hockey teams. Except that sometimes the direction and velocity of the puck is very different from what was anticipated (in real terms, underlying assumptions around market or technology development might be off). In those cases, the best teams figure out a way to pivot, morph or reinvent themselves. That is what differentiates the good entrepreneurs from great ones. No one will remember that Flipkart came close to complete collapse multiple times over its incredible journey. What the Bansals will be remembered for is being the first exited Decacorn out of India. I have been on Boards of companies that have come one payroll cycle from complete collapse only to emerge victorious through sheer grit, persistence and creativity.
What is the point of all the mumbo-jumbo one might ask. Well, I am simply reminiscing, and trying to extract key learnings from the last two decades of doing what seems sexy from the outside (the VC business) but in reality is anything but "up and to the right". When I combine the notion of location and timing, I think the product of the two can be defined as luck! In the business of venture capital, by definition, both investors and entrepreneurs take risk. The bet is primarily on the team that can be smart and nimble enough to maneuver through unpredictable markets/times and continue to successfully execute. I think way too often VCs take credit for a company's success or might place the blame for a failed startup. The reality is that there are forces outside of our control. I am not talking theology, but rather market dynamics, regulatory shifts, geo-political turmoil and technological curve jumps. Having said that, I do believe that one can often create one's own luck. I recently reconnected with an old friend who used the phrase "engineering serendipity" which I really liked. How, you might ask. Well, in my career, I have been blessed to have opportunities present themselves, rather than embark on a pro-active methodical outreach when making professional transitions. (btw, I am not proposing that one not plan their professional career, but rather that my experience has indeed been a series of fortunate step functions). The journey from Viaspace to Mattel, Mattel to Garage, Garage to DFJ and now DFJ to Iron Pillar have all been coincidental connections or in-bound queries through referrals from former colleagues, friends and business associates. Why did that happen to me? As I reflect on that question, I associate my journey with two aspects which are core to my personal ethos – 1) help people unconditionally (I love connecting good people and letting good things happen); and 2) as much as possible, I try and surround myself with incredibly smart and well-intentioned individuals (those that personify the intersection of knowledge and humility). I am indeed in an extremely fortunate position of meeting remarkable people on a daily basis, which creates the aforementioned virtuous cycle. But I do fundamentally believe that if one were to incorporate the above two core tenets in their personal and professional lives, that interesting opportunities will surface in ways that one cannot and did not imagine. And if you help or connect people, they will remember you. So, when you need their help, they will provide it and when they come across interesting opportunities that might be beneficial to you, in many cases they will reach out.
A few weeks ago, David Back, co-founder of Zoomcar published a very comprehensive blog on the venture capital and startup landscape in India over the last decade. Interestingly enough, he started the analysis by mentioning indirect influence I had on him before he launched his venture. He had heard me speak in Bangalore at an MIT Emtech event. But after I read his blog, I did reach out to him and asked to meet, as he now lives in Silicon Valley. He responded immediately and mentioned that I was more much more influential than he mentioned in his blog. Apparently, after my panel at the 2011 Bangalore event, he had been waiting in line to speak with me. As his turn came to speak with me, I apparently indicated to the group that I had time for only one additional interaction before I had to leave for another engagement. While David was next in line, out of nowhere another young Indian woman entrepreneur jumped the queue to speak with me. David was a gentleman and did not create a ruckus. I never got a chance to speak with David (and I did not meet him during my five years in India). But interestingly enough, that young woman is now David's wife. They had their initial conversation during that odd encounter with yours truly somehow playing a serendipitous match-maker. Never under-estimate serendipityJ
Bottom line: Like Tina Turner once sang "what's luck got to do with it…it's nothing but timing and location". Ok, it's a play on words. But the point is that luck plays a role in the life of a startup. Timing and location are key ingredients to defining luck. But, what differentiates men from the boys and women from the girls is two-fold: whether they can "engineer serendipity" and whether those respective teams deal with the uncertainties head on; make quick, bold decisions to constantly maneuver through those tumultuous times. One point is absolutely clear – There is never a dull moment in the life of an entrepreneur or a venture capitalist J