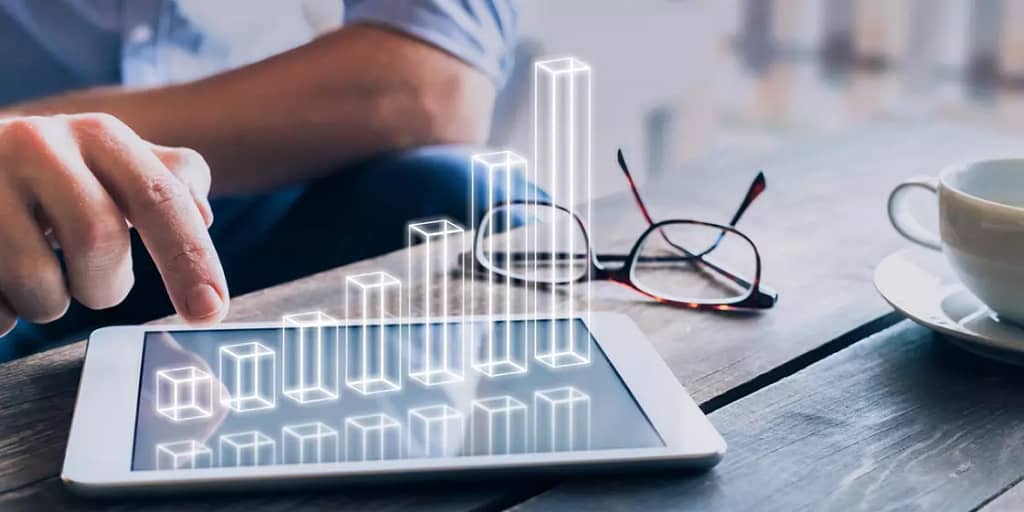 It would be an understatement to say that we are living through unprecedented times. The Covid-19 pandemic has been a massive forcing function in every way imaginable. Perhaps one of the most significant has to do with disruption in the way humanity learns and works. This disruption also resulted in laying bare the disparities between two large juxtaposed cohorts – those who were digitally connected and those who were not; those who were able to transition to remote learning and working and those who were not; those who actually thrived and became covid beneficiaries and those who got absolutely marginalized. That's a broader topic for another blog…
Let's talk about "future of work", something that is near and dear to my heart, as a father of three kids (two in college and another in high school). I remember, as a child, I was often asked "what do you want to be when you grow up". Initially, I would say something standard like "an astronaut" or "a pilot" or "an engineer". As I got older, I came up with a smart-ass answer "I don't ever want to grow up". But conversations at the Jolly household can get a bit serious from time to time, especially as the kids ponder their professional future. They realize that the definition of a "career" has changed forever.
Given that people are living longer, and that a vast majority will not have enough saved for a comfortable retirement, the reality is that people will have to work longer than any time in history. At the same time, the half-life of a given technology is 2.5 years, based on the analysis conducted by Trilogy (now part of 2U). And whether that obsolescence is driven by AI or another technology curve, that reality is something that people have to simply internalize, rather than fight. And they have no choice but to adapt to the changing environment through constant "liquid learning" – a process of unlearning and relearning, up-skilling and re-skilling throughout their long productive lives.
The developed world is aging. The developing world is young. Both have their massive challenges. The developed world needs to help their working but older populations change their behavior and mindset to constantly up-skill and re-skill. The emerging world, with its large young population, needs to train the masses to make them employable in the technology led world of today and tomorrow. If that does not happen, unemployment and unrest follows. The constantly changing and evolving technology landscape provides massive opportunities for employment as well. Fact is that technology and especially software and data are part and parcel of virtually every profession going forward. To be successful professionally, it will be imperative to embrace software and data, rather than be threatened by it.
Take the hot area of electric vehicles for example. There is and will be a sizable need globally for engineers and mechanics who understand EVs, batteries, electric drive trains and the like. Currently, there is a massive shortage of those individuals. Emerging markets, given their net oil imports, will likely become (and some like China already have) early adopters of electric mobility solutions. Who is going to make them, sell them, service them, recycle them. Answer: The existing workforce will have to be (re)trained.
The thesis of bridging the gap between "theoretical" or sub-optimal knowledge to practical (something that will result in an individual being immediately employable and productive) was the fundamental thesis behind our investment in Skill-Lync. And that massive skills gap exists not only in India but globally. While a country like India has one of the highest engineering graduates in the world, the harsh reality is that a lot of them are simply not employable. Many of them have the book smarts and theoretical knowledge but lack the practical engineering skills to be productive members of the work force as and when they leave college. As such, bigger companies have months long "onboarding" or "skilling" schools to actually give these smart hires the practical skills to start contributing in their jobs. Many companies simply don't have the resources to "retrain" these new hires. Skill-Lync provides expert led professional training and certification in relevant engineering domains – mechanical, electrical, electronics, CAD, EV design, Battery design etc. And they have built one of the most successful and capital efficient online learning platforms in the world, simply crushing the numbers both in terms of the students and customers who have learned on the Skill-Lync platform, as well as successfully placing those individuals at many of the leading global companies. The sheer execution capability of the Skill-Lync team, their go-to-market approach and the massive size of the global market were all key factors in the Iron Pillar team's decision to back Surya and Saranga. India has a massive opportunity to be the online education and training platform for the world, and a company like Skill-Lync can be a poster child of that movement.
Iron Pillar is bullish on the "Future of Work" theme as a whole, and investments in companies like Skill-Lync is only the beginning. Onward!!!