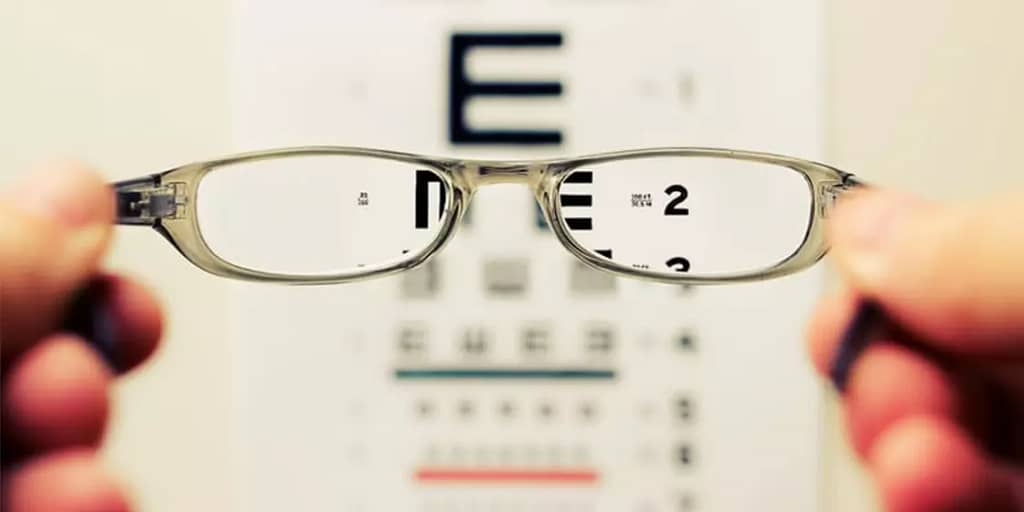 The number 2020 will be etched in our collective memories for the rest of our lives, and probably will be talked about for decades, if not generations. Hindsight will indeed be "2020" as the ultimate benchmark for everything temporal, going forward. And people will always look at the year retroactively when almost everything went wrong, and billions of people were asked to "shelter in place" or "stay at home" or "socially distance", all of which have entered the global lexicon. 2020 will become a barometer against which progress and change will be measured – "compared to 2020, we are now looking at xyz" for example. Not since World War II has the entire world been engaged around and disrupted by one particular activity.
There is no doubt that 2020 will be remembered as the year of global turmoil, when, due to the pandemic, billions of lives were turned upside down and many were lost in a relatively short period. Case studies will be conducted at leading schools and strategy firms around the world analyzing how certain countries responded well and were able to control the pandemic, while others could not or did not. Best practices will emerge, and hopefully the world will be better prepared when (not if) the next pandemic hits. There will be a lot of finger pointing and blame-game, and politicizing of the pandemic, as is already happening unfortunately. Who knew that hand sanitizers, toilet paper and N95 masks would become causes for massive anxiety, theft and outright brawls in grocery stores. But… in the midst of the current chaos, anxiety and doom and gloom that has inundated all of us for the past several weeks, I would like to shine a slightly positive light from my perspective (seeing the glass 10% full, rather than 90% empty perhapsJ)
As I zoom out (pun intended) from the day-to-day trials and tribulations, there are several key takeaways from this new normal:
1. The world has been united like never before, to fight one and only one enemy, Covid-19. Pretty remarkable when one thinks about it.
2. There is an interesting democratization that has taken place (the virus, just like climate change, has no boundaries, physical, geo-political or social). Hence everyone, from the billionaires to the homeless around the world are at the mercy of Covid-19. I cannot think of another time or incident when this was true. Yes, there is a caveat that those at the top of the social ladder can probably get tested sooner and get better treatment, but still no one is immune.
3. Work from home (WFH) and Learn from home (LFH) will be the new norms, not exceptions
4. But while the world is in turmoil and lives are being impacted, there are several global positives that will come out of this experience, indications of which are already massively evident.
History will judge us not only based on how and when we come out of this, but how we treated each other as communities, as neighbors, as human beings. My vote is that we will come out of this episode as a humanity more closely tied than ever before – not only in terms of a fuller understanding of how interconnected the world is, but how we can collectively overcome massive disruptions when human creativity combines with empathy, technology, and collaboration. I have been heartened to see virtually every individual and group do everything in their power to simply help, whether it's delivering food and groceries to seniors and healthcare workers in their neighborhoods, to communities around the world stepping up to create an ad-hoc globally supply chain of needed medical equipment, technologies and expertise.
What has been truly remarkable for me to observe over the past few weeks is both the velocity and magnitude of cooperation and collaboration. While it took some time for the machinery in the US to realize the magnitude of the problem, and take necessary action, other countries, even in developing economies swung into action more quickly. Specifically, a country like India where the pandemic is still in the relatively early phases learned quickly from what happened in China and more importantly the spread in Iran, Italy, Spain and the US. The government took the difficult steps to put a massive lockdown in place early, although not without its issues, especially with respect to movement of millions of migrant workers and others at the bottom of the pyramid who were stuck in the turmoil. India, just like the rest of the world is providing a combination of stimulus and relief to their respective citizens.
Equally important are some of the initiatives that took place in India rather than in the US/Silicon Valley, that I wanted to highlight. For example, the Government of India sent out an open invitation to the startup community through a task force (led by technology executives rather than bureaucrats) to explore ways in which deep tech might be able to provide solutions around detecting, monitoring and treating the pandemic. The startup community came together to organize a series of hackathons to that end. Substantive whatsapp groups were established early on with startup and big company executives dealing with topics like "Ventilator and ICU Infrastructure", "PPE and Essential Equipment", "Mobile Application For Covid19" etc. These groups created a massive "top of the funnel" for filtered information and knowledge for everything from open source ventilator designs from MIT, Duke, IIHS, IISc and the like, to connecting people across the supply and demand nodes for transporting critical healthcare equipment where needed.
The venture capital community in India has banded together as well to raise a $10M fund, to be managed by United Way and provide grants to startups and small businesses that are repurposing their factories and processes to produce essential medical supplies such as N95 masks, PPEs and Ventilators. An enemy of the scale of Covid-19 requires a response, similar in size and intent.
While the world is clearly suffering, and the global economy is bound to take a hit this year, and potentially next year, I feel a light has to be shone on the incredible cross-border, cross-sectoral, cross-stage collaboration that is currently taking place. The Chinese scientists, by the way, were on the front lines initially, and leveraging AI and progress in genomics were able to sequence the virus and make the results available to the global research community. Large pharma companies and startups alike have been collaborating with the Chinese to more quickly create the detection to treatment ecosystem, not only for Covid-19, but for future viral outbreaks. The journal Nature made its platform available for free for researchers to publish and collaborate on Covid-19 therapeutics.
On the personal front, a few days ago, a friend of mine contacted me asking if I could connect a friend of his (who is an ER physician in Boston) to Qventus, a company specializing in hospital and healthcare system operations and workflow optimization. It was late at night (10 pm pacific, 1 am est). I reached out to Qventus. Mudit Garg, a friend and CEO responded immediately and the connection was made within 15 minutes. In our community, the Jolly family is providing free grocery deliveries especially for seniors who are stuck at home, and providing free online tutoring for inner city kids who are struggling financially and academically.
Ironically, the pandemic has had a bit of a windfall for certain categories of companies who are benefitting tremendously – given that half the world is confined to their homes, "remote everything" as a category seems to be doing very well, especially in segments like healthcare, education, enterprise connectivity/utility. Online and on-demand food/grocery/essentials services companies are thriving (to the extent their supply chains are in place); streaming content companies have seen their businesses skyrocket. Iron Pillar's portfolio companies, FreshtoHome and Uniphore have seen their businesses thrive over hte past few weeks with the massive demand uptick for online meat/produce and for call center/WFH automation, respectively . Those is the cloud infrastructure or applications business are doing and will do well, given that the enterprise world now realizes the "must have" nature of cloud infrastructure — applications, connectivity, storage and optimization.
Additionally, within the technology realm, there has been constant tension between privacy and utility. Clearly, in today's environment, community surveillance is a key application necessary for monitoring the population to understand who might be infected, and inform others of the proximity of those infected. While this may be a slippery slope from a policy standpoint, the bottom line is that to effectively fight this and future pandemics, it may be necessary to relax the privacy norms in favor of detection and public safety. This, no doubt, will be a topic of emotional debates for some time to come.
Bottom line: The world has changed…forever is perhaps the understatement of the year. There is already talk of a new timestamp – BC (Before Covid) and AD (After Disease). We are still in the midst of it all, and how it all ends is left to the academics to model, bureaucrats and politicians to debate, but technology led entrepreneurs to solve. What is clear is that the future (for a long time) will be benchmarked to the year 2020. But in the midst of this unprecedented disaster, amazing positive stories and behaviors will emerge. Some companies will fail, while others will be founded, and yet more will emerge stronger than ever. Entrepreneurs are resilient, and times likes these are a real test of their grit, persistence, tenacity, flexibility and creativity. I am very optimistic that we, as human beings, will come out of this pandemic more united, more resilient and more empathetic that we were way back in 2019. Finally, while "social distancing" is now a thing, I am going to coin a new phrase — "virtual proximity", as proven by the number of Zoom happy (or Jolly) hours that I am now part of on a weekly basis:) Physically, we may be apart and not meet each other, but in a strange way, the virus has actually brought us closer! Stay safe and be well.