Press release
Iron Pillar Raises First ever Venture Growth Fund with Dedicated Focus on Global Cloud Software Companies from India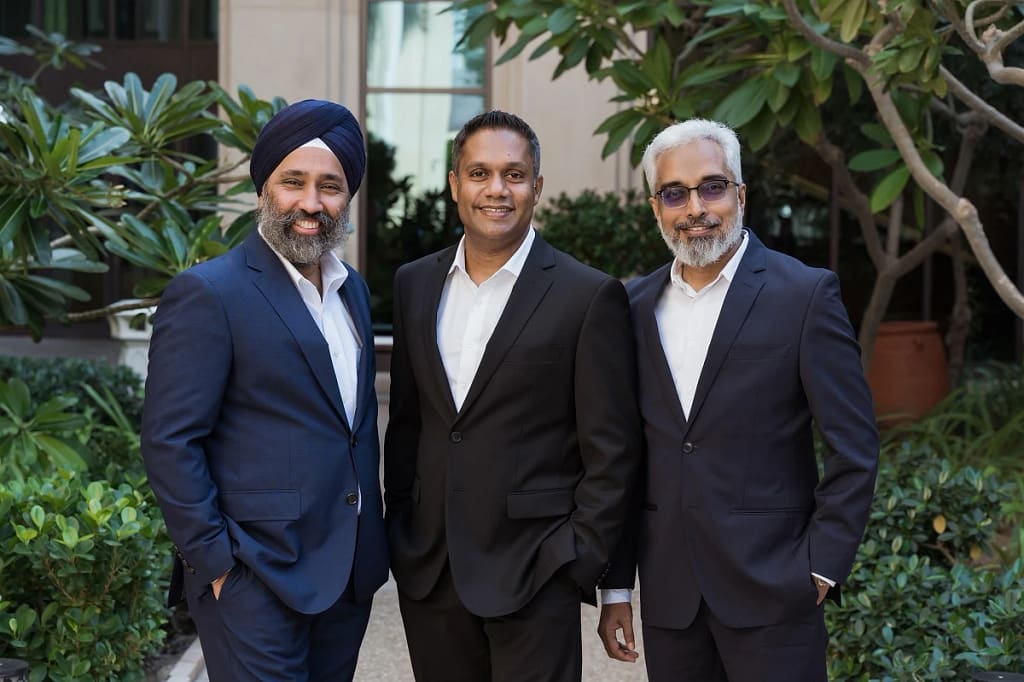 • US$129 million fund raised from global institutional investors
• Focused on Series B and C investments
• As per Bain & Company, Indian SaaS market to grow from US$12 billion in ARR in 2022 to ~US$35 billion in ARR in next 5 years
Bangalore / Dubai / Palo Alto, April 5th, 2023: Iron Pillar, a venture growth investor, has successfully closed US$129 million for the first ever Series B / C stage fund focused on investing in global cloud software companies from India. This fund is a part of Iron Pillar Fund II series of Funds.
Apart from Iron Pillar's existing institutional investors from the US, Europe and the Middle East, the fund also saw participation from new investors including two Endowments and a Foundation.
Since its founding in 2016, Iron Pillar has been an active investor in multiple global cloud software companies built from India including Uniphore, Servify, CoreStack, Ushur, Jiffy, Sibros and Pando. This fund will continue to focus on backing companies that are transforming the cloud ecosystem globally, with a strong emphasis on Software as a Service ("SaaS") and Cloud Infrastructure across key investment themes such as cyber security and governance, DevOps tools, future of work and education and automation.
"Iron Pillar is built on a fundamental belief that Indian founders will build large technology companies, not only for India, but also for global markets. We are thrilled to have raised the first ever growth stage fund with a dedicated focus on investing in global cloud software companies from India. The global cloud opportunity is growing at an unprecedented pace, and we believe that Indian founders will continue to build some generational businesses in this space. We look forward to actively supporting these founders in their growth stage with this fund." said Anand Prasanna, Managing Partner, Iron Pillar.
Over the past seven years, since Iron Pillar's inception, the firm has built an impressive track record of backing several break-out companies in cloud software and consumer tech, including Uniphore, Servify, FreshToHome, BlueStone, Skill-Lync and Curefoods. The firm has a unique investment model where it lead Series B / C rounds in its portfolio companies and later doubles down on the breakout businesses with 5x to 10x of its initial investment. In addition to capital, Iron Pillar's portfolio companies benefit from the firm's extensive global network, providing access to potential customers, strategic partners, C-suite technology executives and additional sources of capital. The firm currently has nearly US$500 million in Assets Under Management (AUM).
"We are proud of the growth and success of our portfolio companies and are looking forward to supporting more such companies in their growth journey. The cloud ecosystem is rapidly evolving, and we are confident in our ability to help entrepreneurs create market-leading companies in India and around the world," said Mohanjit Jolly, Partner, Iron Pillar.
As per data from Bain & Company, SaaS companies built from India have generated US$12 billion in Annual Recurring Revenue ("ARR") in 2022, up four times over the past 5 years. They expect that over the next 5 years, Indian SaaS companies will collectively reach ~US$35 billion in ARR and capture ~8% of the global SaaS market. "Iron Pillar is poised to leverage this mega trend with our latest fund. Our LPs are excited about the India opportunity", added Anand.
Iron Pillar's global cloud fund's deployment is led by Anand Prasanna and Mohanjit Jolly.
For media queries, please contact: [email protected]